Jennifer Mata-McMahon is an Associate Professor of Early Childhood Education at UMBC. Dr. Mata-McMahon graduated from Universidad Metropolitana in Caracas, Venezuela with a BA in Early Childhood Education with an emphasis in Educational Leadership and Administration. She received her MA, EdM, and EdD from Teachers College, Columbia University. Her graduate work was also in the field of Early Childhood Education with an emphasis on Bilingual/Bicultural Education. Since 1995, Dr. Mata-McMahon has been an infant, toddler, preschool, and kindergarten teacher, as well as taught in middle school, undergraduate, and graduate levels, both in the US and abroad. Dr. Mata-McMahon has also offered ample professional development to teachers and professors in public and private settings, as well as conducted program evaluations for non-profit educational organizations in India, New York, and Illinois. She is the coauthor of Ambiente en Acción (Environment in Action) (2006), author of Spiritual Experiences in Early Childhood Education (2015), and co-editor of Spirituality: An Interdisciplinary View (2016) and The Bloomsbury Handbook of Culture and Identity from Early Childhood to Early Adulthood (2021), as well as the author of many book chapters and journal articles. In addition to her professional responsibilities in the education department's early childhood program, Dr. Mata-McMahon conducts school-based research centered on children's spirituality and bilingual education and provides professional development to in-service and preservice early childhood educators. She is the recently appointed Director of the Sherman Center.
Jennifer Mata-McMahon
---
Director & Associate Professor of Education
---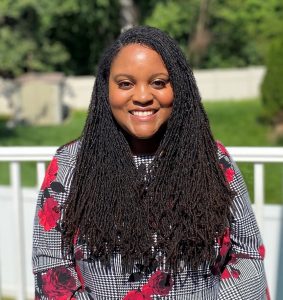 Shana E. Rochester earned her PhD in education and psychology from the University of Michigan (UM), where she was a Ford Foundation Predoctoral fellow, her MA in educational studies from UM, and her BA in psychology from Spelman College. Prior to joining the Sherman Center, Dr. Rochester served as an inaugural AACTE/Holmes postdoctoral fellow at Boston University's Wheelock College of Education and Human Development where she engaged in research validating a classroom observational tool to assess equitable teacher-child and peer interactions in early childhood classrooms. Her current research explores children's academic and social development in the context of early childhood classrooms, family-based educational programs, and informal learning spaces. Dr. Rochester's scholarship has been published in Child Development, Early Education and Development, and Early Childhood Research Quarterly, and her work has been funded by the RAND Corporation and the Foundation for Child Development. In her position as a research associate, Dr. Rochester continues to conduct early childhood studies and provides professional development for Sherman Center partners.
Shana Rochester
---
Assistant Director & Research Associate
---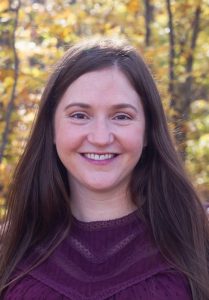 Karrie E. Godwin earned her PhD in developmental psychology from Carnegie Mellon University, where she was also an IES fellow in the Program for Interdisciplinary Education Research, her MEd in human development and psychology from Harvard University, and a BA in psychology (with elementary education licensure) from the University of Colorado, Boulder. She currently holds a joint appointment as research faculty with the Sherman Center and assistant professor with the Psychology Department. Dr. Godwin's research examines how cognitive and environmental factors shape children's development and learning in the laboratory and in the classroom. Her work has been published in top peer-reviewed journals in the field of educational psychology including Child Development, Learning and Instruction, Psychological Science, and npj Science of Learning. Her work has been funded by the generous support of the Institute of Education Sciences (IES), the National Science Foundation (NSF), and the Society for Research in Child Development. Her specific research interests include the development of attention, executive function, and reasoning. Ongoing projects include the examination of individual differences in the development of attention regulation and executive function and how learning environments and instructional materials can be optimized to promote attention and learning. Dr. Godwin will work with early childhood educators to form meaningful partnerships and apply key findings from these projects through her joint appointment with the Sherman Center.
Karrie Godwin
---
Research Faculty & Assistant Professor of Psychology
---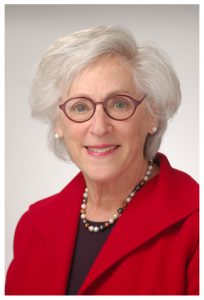 Louise Joel Corwin holds a BS in government and political science and a Master's in Education for at-risk children. She was executive director of Ready At Five for 16 years until she retired in 2017. Under Louise's leadership, Ready At Five became a dynamic statewide non-profit program focused on elevating the discussion regarding the practice and quality of early childhood education in Maryland so that all children will be ready for school. Prior to joining Ready At Five, Louise was chief of early childhood partnerships in the Maryland Governor's Office for Children, Youth, and Families and coordinator of the Office for Children in Baltimore County. She is a past board member of the Abilities Network and serves on numerous state and local committees and councils charged with using data to drive policies to support young children and their families. Formerly a Visiting Executive in Residence at UMBC, she currently serves as the MECLP Advisory Committee Co-chair at the Sherman Center, where she spearheads the development and implementation of the  Maryland Early Childhood Leadership Program (MECLP).
Louise Corwin
---
MECLP Advisory Committee Co-chair
---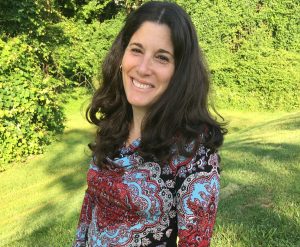 Liran Laor received a BA in social work from Haifa University, Israel, an MA in early childhood education from Towson University, and an early intervention certificate from Georgetown University. She has more than 18 years of experience working with educators, children, and families, including as preschool director at Greenzaid and Har Shalom Early Childhood Centers and adjunct professor in early childhood education at Montgomery College, Maryland. In addition, she volunteers for several organizations in Montgomery County to promote collaboration among diverse early childhood practitioners including the Early Childhood Coordinating Council. As program director of the Sherman Center's Maryland Early Childhood Leadership Program (MECLP), Liran is excited to join the MECLP community with her shared passion for empowering educators to assume leadership positions; advocating on behalf of children, families, and educators; and promoting change to strengthen the field of early care and education.
Liran Laor
---
MECLP Program Director
---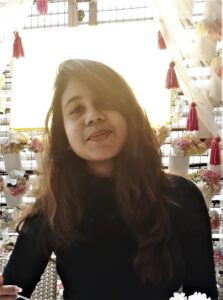 Sravanti Vitta Sanjay, is a Master's student in Human Centered Computing at the University of Maryland, Baltimore County. She received her Bachelor of Engineering in Information Science and Engineering from Nitte Meenakshi Institute of Technology, India. Sravanti comes with four years of experience as a Senior Systems Engineer at Infosys Limited. Prior Master's, she founded a creative design studio- Dramaartic catering to all design and brand development requirements across verticals for a wide base of clientele. Sravanti is an enthusiastic product designer and graphic artist, who loves to dive deep into the world of experimental design. As a Graduate Assistant Communication Intern at the Sherman Center, Sravanti handles communication, social media, and strategy for digital and offline activities.
Sravanti Vitta Sanjay
---
Communications Intern
---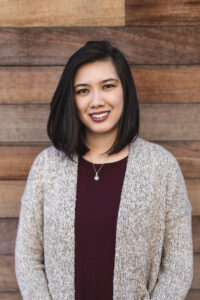 Anika Aquino is a doctoral student in the Applied Developmental Psychology program at the University of Maryland, Baltimore County. She received her Bachelor's degree from the Catholic University of America in Washington, DC, majoring in Psychology and minoring in Spanish. Anika also received her Master's degree in Applied Developmental Psychology at UMBC. Anika's research interests focus on parenting and early childhood care and education, particularly among immigrant families and families of color. More specifically, she is interested in understanding unique processes that occur within these communities, such as acculturation, enculturation, racial-ethnic socialization, and bicultural identity development. She also works as a graduate assistant for the Culture, Child, and Adolescent Development Lab under UMBC's Psychology Department and is a graduate intern for the American Psychological Association's RESilience Initiative. At the Sherman Center, Anika works with Dr. Rochester on research and professional development initiatives.
Anika Aquino
---
Graduate Assistant
---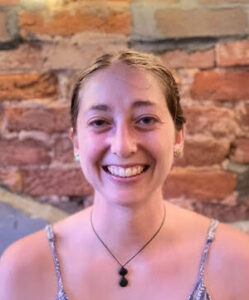 Michele Berry holds a bachelor's degree in Environmental Studies from The New School and is currently pursuing her Master's degree in Environmental Policy at UMBC. She is a Maryland local and is passionate about environmental justice, including environmental literacy and access to equitable education. She comes to MECLP with five years of experience in outdoor education and instruction. Prior to MECLP Michele traveled extensively, including living and working in Australia, volunteering and traveling in Central and South America, and serving in The Peace Corps in Senegal as a health volunteer.
Michele Berry
---
Graduate Assistant
---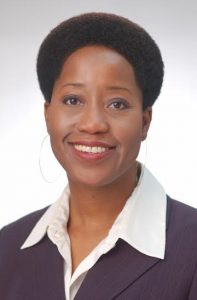 Mavis G. Sanders
---
Inaugural Director, 2017-2021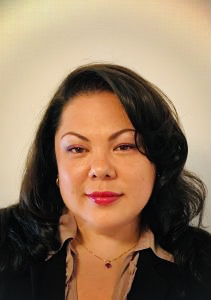 Melissa Bailey
---
Program Coordinator