Jennifer Mata-McMahon is an Associate Professor of Early Childhood Education at UMBC. Dr. Mata graduated from Universidad Metropolitana in Caracas, Venezuela with a BA in Early Childhood Education with an emphasis on Educational Leadership and Administration. She received her MA, EdM, and EdD from Teachers College, Columbia University. Her graduate work was also in the field of Early Childhood Education with an emphasis on Bilingual/Bicultural Education. Since 1995, Dr. Mata has been an infant, toddler, preschool, and kindergarten teacher, as well as taught at middle school, undergraduate, and graduate levels, both in the US and abroad. Dr. Mata has also offered ample professional development to teachers and professors in public and private settings, as well as conducted program evaluations for non-profit educational organizations in India, New York, Illinois, and Maryland. She is the co-author of Ambiente en Acción (Environment in Action) (2006), author of Spiritual Experiences in Early Childhood Education (2015), and co-editor of Spirituality: An Interdisciplinary View (2016) and The Bloomsbury Handbook of Culture and Identity from Early Childhood to Early Adulthood (2021), as well as the author of many book chapters and journal articles. In addition to her professional responsibilities in the education department's early childhood program, Dr. Mata conducts school-based research centered on children's spirituality and bilingual education and provides professional development to in-service and preservice early childhood educators. She is the recently appointed Director of the Sherman Center. You can learn more about Dr. Mata's research on her website.
Jennifer Mata-McMahon
---
Director & Associate Professor of Education
---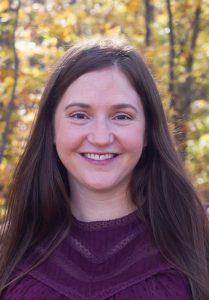 Karrie E. Godwin holds a joint appointment as research faculty with the Sherman Center and as an assistant professor with the Psychology Department at the University of Maryland, Baltimore County. Dr. Godwin earned her PhD in psychology from Carnegie Mellon University, where she was also an IES fellow in the Program for Interdisciplinary Education Research, her MEd in human development and psychology from Harvard University, and a BA in psychology (with elementary education licensure) from the University of Colorado, Boulder. Dr. Godwin's program of research focuses on how cognitive and environmental factors interact and shape children's development and learning. Her specific research interests include the development of attention, executive functions (e.g., inhibitory control, working memory, flexibility), and reasoning. Ongoing projects include the examination of individual differences in the development of attention regulation and executive function and how learning environments and instructional materials can be optimized to support attention and promote learning. Her work has been published in top peer-reviewed journals in the fields of education and psychology including Child Development, Learning and Instruction, Psychological Science, npj Science of Learning, Cognitive Science, and Mind, Brain, and Education. Her work has been funded by the generous support of the Institute of Education Sciences, the National Science Foundation, and the Society for Research in Child Development. Dr. Godwin collaborates with educators and community partners to form meaningful partnerships and apply key findings from these projects through her joint appointment with the Sherman Center. You can learn more about Dr. Godwin's research on her website.
Selected publications:
Karrie Godwin
---
Research Faculty & Assistant Professor of Psychology
---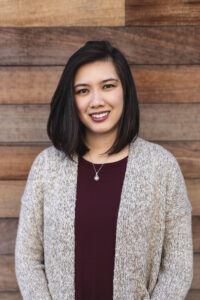 Anika Aquino is a doctoral student in the Applied Developmental Psychology program at the University of Maryland, Baltimore County. She received her Bachelor's degree from the Catholic University of America in Washington, DC, majoring in Psychology and minoring in Spanish. Anika also received her Master's degree in Applied Developmental Psychology at UMBC. Anika's research interests focus on parenting and early childhood care and education, particularly among immigrant families and families of color. More specifically, she is interested in understanding unique processes that occur within these communities, such as acculturation, enculturation, racial-ethnic socialization, and bicultural identity development. She also works as a graduate assistant for the Culture, Child, and Adolescent Development Lab under UMBC's Psychology Department and is a graduate intern for the American Psychological Association's RESilience Initiative. At the Sherman Center, Anika works with Dr. Rochester on research and professional development initiatives.
Anika Aquino
---
Graduate Assistant
---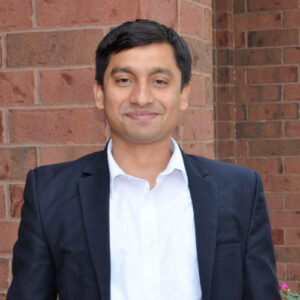 Shahin Hossain is a doctoral student in Language, Literacy, and Culture at the University of Maryland Baltimore County. He received his Bachelor's and Master's degrees from the University of Dhaka, Bangladesh, in English. He received his second Master's degree in Textual Studies & TESOL from Bowling Green State University, Ohio. Shahin's research interests include children's spirituality in early childhood education; school safety and school-based violence; computational thinking; conflict management and leadership in collaborative network governance.In 2016, Shahin won The Future Leaders Program: Season 3, a TV reality show on business leadership. And in 2017, he was awarded the Fulbright scholarship. Shahin worked as a Fulbright foreign language teaching assistant at Fayetteville State University and coordinated Cross-Cultural Conversation Connection at Bowling Green State University.
At UMBC, Shahin served as the Vice President of the Graduate Student Association and worked as a graduate research assistant in Language, Literacy, and Culture. At the Sherman Center, Shahin is a graduate research assistant with Dr. Mata-McMahon on projects focused on children's spirituality and program evaluation.
Shahin Hossain
---
Graduate Assistant
---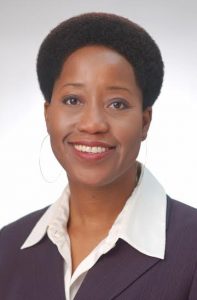 Mavis G. Sanders
---
Inaugural Director, 2017-2021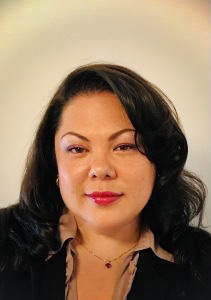 Melissa Bailey
---
Program Coordinator, 2018-2022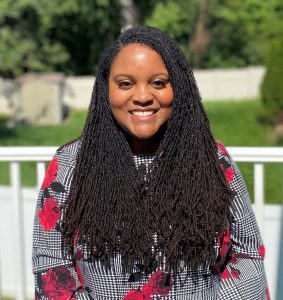 Shana Rochester
---
Assistant Director & Research Associate, 2020-2022