A team of policymakers, education experts, and national advisers focused on developing and supporting early childhood leaders and practitioners created The Maryland Early Childhood Leadership Program (MECLP). MECLP focuses on improving outcomes for underserved and vulnerable children, from birth through age eight. In creating opportunities for diverse leaders in early childhood education, MECLP strives to position Maryland as the vanguard in developing strong early childhood leaders nationally.
In spring 2023, MECLP was transferred to The Shriver Center and is currently housed in the Public Policy building.
Laurel Burgraff-Bassett, former Graduate Assistant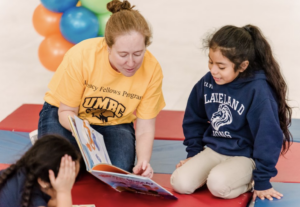 2019 MECLP Cohort Kick-Off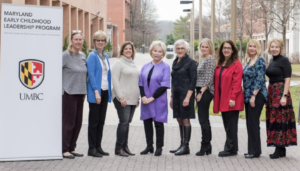 Candise Hill, Literacy Coach Baltimore City Public Schools, MECLP Cohort Member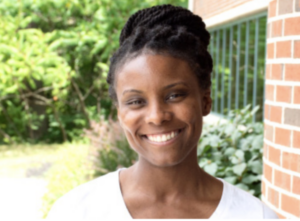 Learn more about MECLP here.